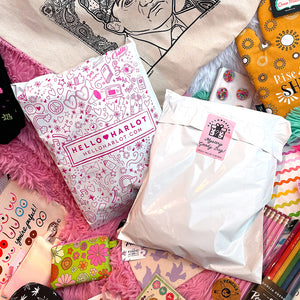 Mystery Assortment of gift items.

PACK #1- Items worth $50+ for $18
OR
PACK #2- Items worth $100+ for $30

Mystery pack of 5-8 items with a total retail value of $50+ or $100+.

*If you purchase more than one goody bag, you may receive multiples of the same item. Items pictured are a sample of actual items but not necessarily what you will receive.